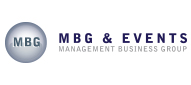 MBG & Events strives in the creation of high profile and highly focused events, where purchasers and suppliers all over the world gather to do business.
MBG & Events corganizes events every year which attract more than 1.000 exhibitor companies, and more than 150 thousand purchasers of diverse industries.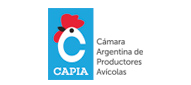 CAPIA Cámara Argentina de Productores Avícolas, was founded on July 4, 1962 and attached to the ALA (Latin American Poultry Association), is a professional non-profit business that acts in defense of national poultry production. Associates are those farmers or entrepreneurs who identify with the primary objective of the institution. ICSC serves the interests of farmers producing eggs, fattening independent and integrated, industrialized eggs, incubators and poultry Producers. ICSC does not represent the interests of the gutted, grouped in the specific center. There are no restrictions on membership and only requires the payment of a fee that allows the social functioning of the House. At its Board of Directors, representing producers of poultry eggs, egg industrializes, poultry producers and all areas of the country and different volumes of production (from 2,000 to 1,500,000 birds).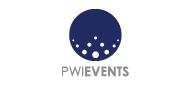 PWI EVENTS develops and operates more than 25 events per year without losing focus in every business to generate an exponential growth and long-term added value for its customers.
A team of professionals with over 20 years of international experience in the exhibition and fair industry are the key to producing high quality events, focusing on customers and with a high return on investment.